!-GénérEpar Avanquest Technology v:8.0. Pour plus d'information, visitez : http://www.avanquest.com -->
Choice Automotive & Custom Exhaust
Tracy Hull
ASE Certified Technician in

Engine Repair
Brakes
Electrical/Electronic Systems
Heating/Air Conditioning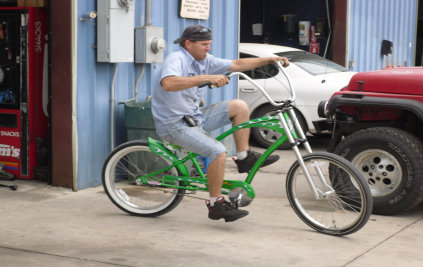 Tracy is an Okeechobee, FL native and got his start in automotive repair as a preteen tinkering with radios and small electronics.
At the age of 13 he did his first vehicle engine rebuild at his parents house. By 17 he was working at his first repair shop for Tony Harlow here in Okeechobee.
Aside from a 5 year position at Towerview Motors, in Sebring, Tracy's entire work history has been located here in Okeechobee including Superior Muffler for 3 years.
Tracy was one of the first employees hired with Choice Automotive & Custom Exhaust and will be celebrating 10 years with us this year!
As for his picture here... Tracy said "Fixing a car is as easy as riding a bike."



Website created & maintained by
Laurie Elgin